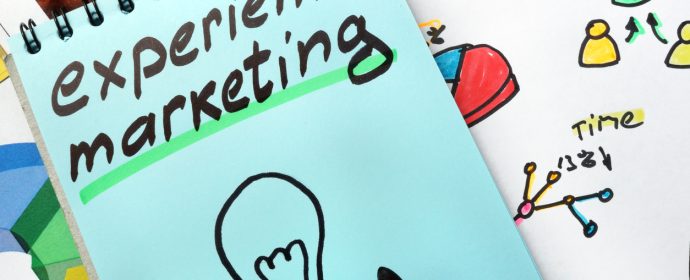 Experiential marketing engages your business's audience at a high level and allows for a deeper connection to your brand. Budgeting for this type of approach should be done carefully and strategically to get the most out of your investment. Continue reading to learn about three elements you should consider when planning your experiential marketing budget. 
Experiential marketing can lead to a great ROI if it is planned correctly, or a money pit if it isn't. Companies should focus on creating the best, most authentic experience for their audience that  also gets customers excited about the brand. Impressing your audience is important, but more important is sticking to your planned budget so you reap the benefits of your marketing design. 
How To Maximize Your Investment in Experiential Marketing 
If your business has decided that experiential marketing is going to be part of your budget for 2024, then establishing a budget and committing to it is the first (obvious) step to maximizing your investment. 
Experiential marketing, no matter how large or small, includes a lot of moving parts. Once things get underway, it can be easy to say "Let's add this, and this, and this…", but adhering to a budget before you begin is bound to protect your investment. Here are three more tips to make sure you get the most of out your experiential marketing endeavors: 
1.Look at Your Audience. Of course with any marketing plan, it's important to consider who you are marketing to. But with an experiential marketing plan, your audience is select and small. Tailoring the experience to the interests and preferences of your target audience will ensure maximum engagement and impact. 
Generating emotion, feeling, and connection is the goal of experiential marketing. Making sure that your displays are bringing out those special moments for your audience is crucial to the success of your design and the return on your investment. The displays you use within your campaign are the key to playing to the senses of your audience. 
Earnest Images can construct most any custom display you can imagine. Most importantly, you can view the display in a full rendering before committing to the design. This ensures that your vision becomes reality. 
2.Create Shared Experiences. Shared experiences are exactly what they sound like: seeing, hearing, or doing the same thing as someone else. The idea is simple, but the effect is lasting. Studies show that sharing an experience with at least one other person makes that experience better. 
Experiential marketing makes those shared experiences happen. And because a shared experience enhances the overall experience, getting it right will positively impact your investment. You want your audience walking away from your business's experiential marketing experience talking about it, sharing it, and promoting it. 
One surefire way of making this happen is to utilize promotional materials in the experiential marketing plan. Encouraging your audience to share customized photos and videos of the experience brings your message to a wider audience and garners more excitement about your brand. Earnest Images also offers a range of promotional materials to add to the experience and keep your brand connected with its audience. 
3.Keep Your Message Consistent and Impressive. Every time. Experiential marketing undertakings consist of a plethora of moving parts, as mentioned above. They are not "easy" to perfect, but when planned correctly, can be perfectly mind-blowing. Creating an awe-inspiring encounter should be the goal of your business each and every time you put together an experience for your customers. 
Making sure that every element of your experiential marketing experience is carefully set up, taken down, and stored properly every time it is used is a massive undertaking. These displays and everything they include are a major investment that you want protected, so that they can be useful for the foreseeable future. 
Earnest Images offers storage and fulfillment services that take care of everything when it comes to experiential marketing experiences. Not only can Earnest Images add value by creating the moving parts of your experiential marketing plan, they can also move the actual parts of your marketing investment and protect the integrity of them. Earnest Images can store, organize, and maintain each part of your experiential marketing experience, as well as clean and repair any display assets that may need it. 
Following these three tips, and allocating the correct budget, can make your experiential marketing efforts worth it for your business. There really is no better way to connect with your target audience than through an experience they will remember fondly and forever connect to your brand. 
Contact Earnest Images today to learn more about how experiential marketing can be beneficial to your business, and how you make the most of your investment!