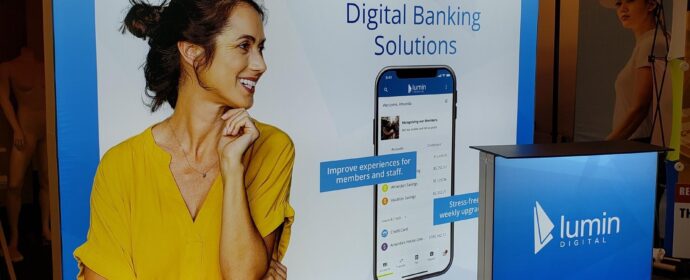 I want to invest in a new portable trade show display. Where should I start?
When your Oregon or Washington-based business has a new marketing opportunity, whether it's at a trade show, an industry event, an in-store promotion, or at your very own retail space, you want to feel confident that you're making a wise investment when choosing display products.
Not only do these pieces need to reflect the quality of your brand, but they also need to very clearly convey the message you're intending to communicate — and they need to do it quickly.
When we're working with clients, no matter if they've been with us for years, or if it's their very first time working with Earnest Images, our top priority is helping them achieve the business goal associated with this project.That's why a standard part of our process includes a project brief that helps us understand everything we need to know to help deliver the products you want to promote your brand. 
How Earnest Images helps businesses promote their brands
Clear communication, efficient work, budget-considerate options at the highest level of quality is what Earnest Images is all about. That's why the consultation phase of any project we take on for you is crucial to its success. Doing right by your brand lies at the heart of everything we do for you, right from the start.
A standard consult with our team will cover:
Project overview 

Marketing goals 

How the product will be used

How many times a years it's intended to be used

Where it will be used (i.e., indoors vs. outdoors)

Will it need to be shipped?

Will it need to be stored between uses?

Expectations regarding longevity of the product

Is there a need for concept or design support?

Budget considerations
This information will help guide us into making recommendations for what products will work best for your project, as well as set expectations for considerations like budget, durability, longevity, and warranty options. 
We provide two distinct product tiers, depending on your unique needs 
Not all marketing or promotional projects require the same level of investment, so we provide two tiers of products for our clients, at Premium and Value levels. 
This strategy gives you a great deal of flexibility, in terms of product options and budgetary factors. Your Pacific Northwest-based business gets access to the thousands of products we source from our twenty-plus manufacturing partners, both here in the United States and overseas. 
Earnest Images' Premium Products
All Premium Level products from Earnest Images include high-quality hardware that is vital to the long-term durability of your display pieces. This hardware, depending on the brand and configuration, comes with a variety of warranty levels. 
Typically, warranties for Premium Level products are good for two years under normal use service, or they possess a limited lifetime warranty under normal use and service. Earnest Images honors any display hardware so long as it's been used for its intended purposes. 
Earnest Images' Value Products
Value Level hardware are generally lower budget products, and therefore come with a lower warranty offering than our Premium Level products. A 1-year warranty for normal use and service, free of manufacturer defects is the standard for most Value Level products. 
About "normal use and service"
When reading about warranty-related info, you might wonder, "Just what does 'normal use and service' actually mean?"
At Earnest Images, we will warranty a product as long as it was used for its intended purpose which covers what is defined by the manufacturer as "normal use." 
This means that if it is damaged during the time of normal use — like at a trade show, in the store, or at your event — then the warranty will apply. What the warranty does not cover, however, is if a display was damaged during shipping, improper set up, or improper take down.  
We work carefully to help each client best understand how their display works, and we will always include instructions for easy setup and take down of their displays.
Is there a difference in the quality of materials?
In terms of graphic printing, it's important to note that there is very little, if any, differences in the printing of either Premium or Value Level of products. Our goal at Earnest Images is to provide you with the highest quality of graphics now matter what tier you've invested in. One key difference, of course, is in the quality of material between these two levels of products. 
A good example of this is the difference between Premium and Value Level retractable banners. Our Value product will generally consist of a vinyl graphic, whereas our Premium product is a photo fabric. Those looking for a product that will last longer and be more durable should consider the Premium option, as it is proven to last much longer, making it worth the increased cost. 
Ready to invest in a new portable display to achieve your marketing goals? Earnest Images can help! Contact us today to get the service, products, and attention to detail your brand deserves!