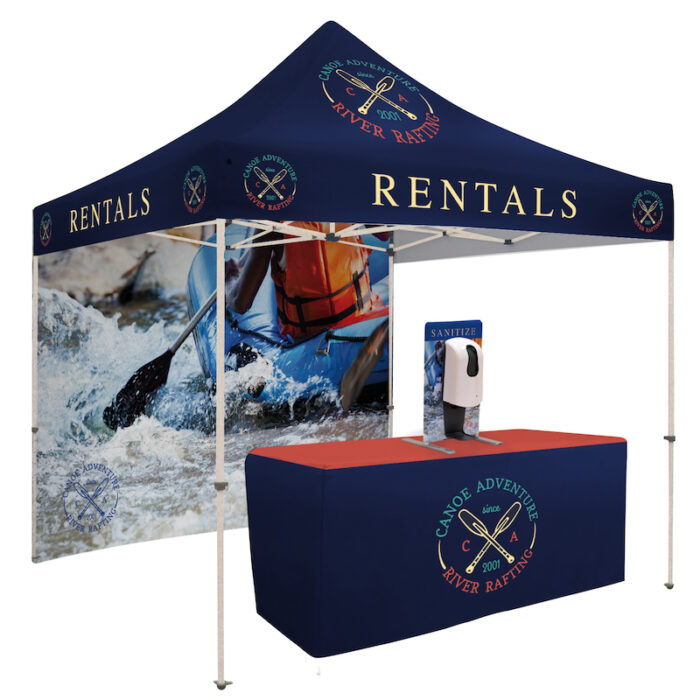 Outdoor events are a huge opportunity. Make sure you do it right!
Now that we're finally entering into the warmer, drier late spring and summer months of the year, we Pacific Northwesterners are starting to spend as much time outdoors as possible. This presents a huge opportunity for brands to host outdoor events. 
Whether you're hosting folks for a new product launch, a customer appreciation event, or you're participating in a larger community gathering, there are some critical things to consider that, when properly incorporated, will showcase your brand in a positive light and ensure that your attendees will have a great time. 
You'll need precise planning, seamless teamwork, clear communication, and, if necessary, approved permits or licenses to make sure your event goes off without a hitch. But that's not all.  
At Earnest Images, we've seen it all, and we're happy to help. Here are our crucial considerations for all outdoor events.
Communication is key
You should never expect that a single act of communication is enough. Email campaigns, social media posts, and in-store signage are necessary actions to take before your event. But communication doesn't stop there. 
Don't forget to over communicate during the event, too. Signage, periodic announcements, maps, and staff or volunteers should be available at all times to help your guests to never question what is where or what is happening at any given time. It might feel like too much to you, but it's all new information to your guests, so don't be afraid to be repetitious. 
You can't predict the weather, but you should plan for it
Listen, we're in the Pacific Northwest. One of our inherent strengths is our ability to be prepared for all sorts of weather within a single day. This preparation should extend to your outdoor events, as well. 
When planning for the weather, consider the extremes. Whether we're talking about folks getting soaked in the pouring rain, or burnt by the hot sun, having a shelter that gives people space, refuge, and comfort from whatever the day brings will help them have a better time, which is what your brand should reflect. 
If it's cold, then make sure there are heaters and warm drinks. If it's incredibly hot, then give people plenty of shade, fans or misters, and access to cold, preferably free water. There are a number of different solutions, from portable fountains to water coolers and beyond.  
Don't forget about seating, how you want people to flow through the space, and the importance of communicating all of this clearly and frequently so that everyone has the best time possible. 
Facilities and utilities
If you're hosting an outdoor event, serving food and beverages, and want folks to spend a decent amount of time with your brand, then you're gonna need to give your guests access to clean bathroom facilities.
Many of the portable bathroom companies out there actually offer a tool that helps you calculate the number of facilities you'll need, helping you make a more informed decision on this vital amenity. 
And, when it comes to outdoor toilets, remember location, location, location. You want them to be accessible to your guest, but they should also be appropriately hidden from the main thrust of the event. 
As is the case with outdoor kitchen equipment, certain outdoor restrooms require power. Same goes for any PA system you're using, or if you're offering live entertainment. 
Safety is key here, in terms of making sure everything is powered correctly, but also in terms of loose wiring, weather considerations, and other factors that will keep your guests safe.   
Don't forget about the importance of accessibility, either. Not only are you providing those with disabilities access to the same amenities as any other guest, but you're also following the letter of the law. 
Parking, access to restrooms, signage, and other considerations will help all of your guests enjoy your brand. 
Keep it clean
It's absolutely essential that you keep your event space clean before, during, and after your event. Make sure that you have the appropriate number of trash, recycling, and after your event. 
This will keep the environment inviting, improve your guest's experience, and make your after-event activities much easier. 
You or some of your team members should be regularly monitoring the event space for any trash or recyclables that haven't made their way into their respective bins, and cleaning them up when necessary. Encourage your guests to report anything that might need attention. 
Bottom line: You can make your event great with Earnest Images!
We want all of your events, no matter where they take place, to be your most successful ones. If you're in need of consulting, printing, graphics, promotional materials, and more, you can call on Earnest Images to be your go-to event support solution. Contact us today to learn how!